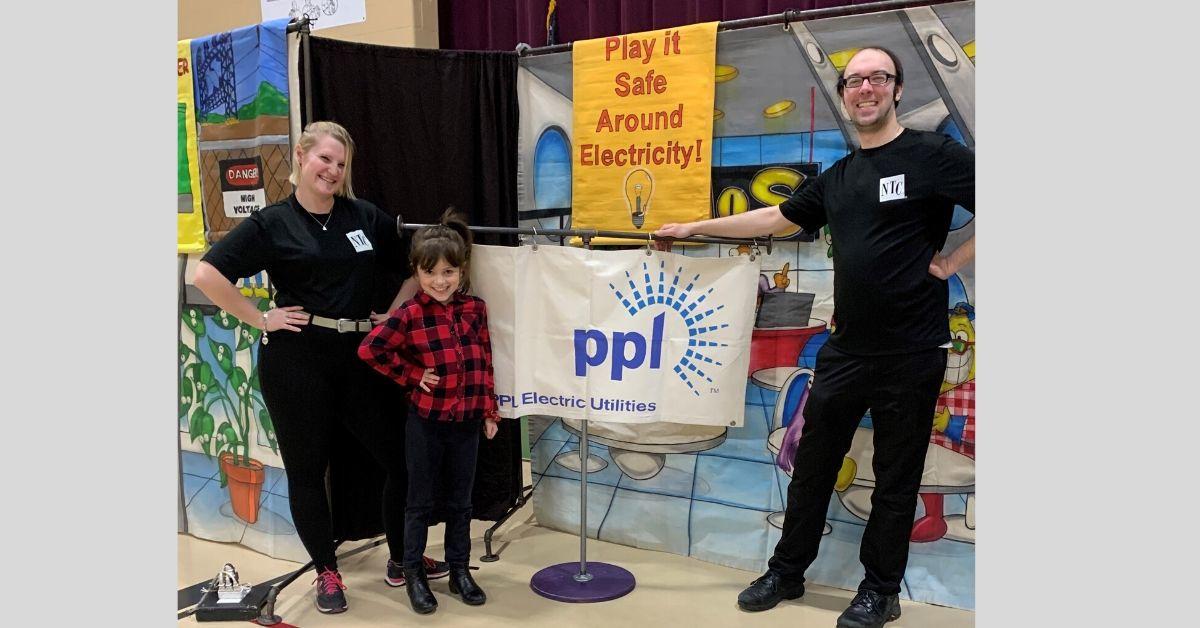 PPL Electric Utilities brought "Agents of Safety," a kid-friendly stage show, to Hepburn Lycoming Primary School in Cogan Station earlier this month. The performance provides both entertainment and long-lasting lessons about staying safe around electricity in an accessible manner. Professional actors in colorful costumes from the National Theater for Children performed the play in front of a gathered group of elementary students.
Each year, PPL Electric Utilities coordinates these stage shows as part of its goal to keep communities safe around electricity. As part of its electrical safety outreach, PPL is sponsoring performances for approximately 10,000 children at about 30 schools in central and eastern Pennsylvania throughout March, 2020.
PPL has a five-year plan to reach 100,000 students with their safety message. To date, more than 84,000 students have seen the performances.
Schools are given pre-visit materials such as workbooks so that teachers can also take time to discuss electrical safety with their students.