An important part of NTC's curriculum is gamification. Our digital games turn educational concepts into fun and exciting challenges and are sponsor-branded.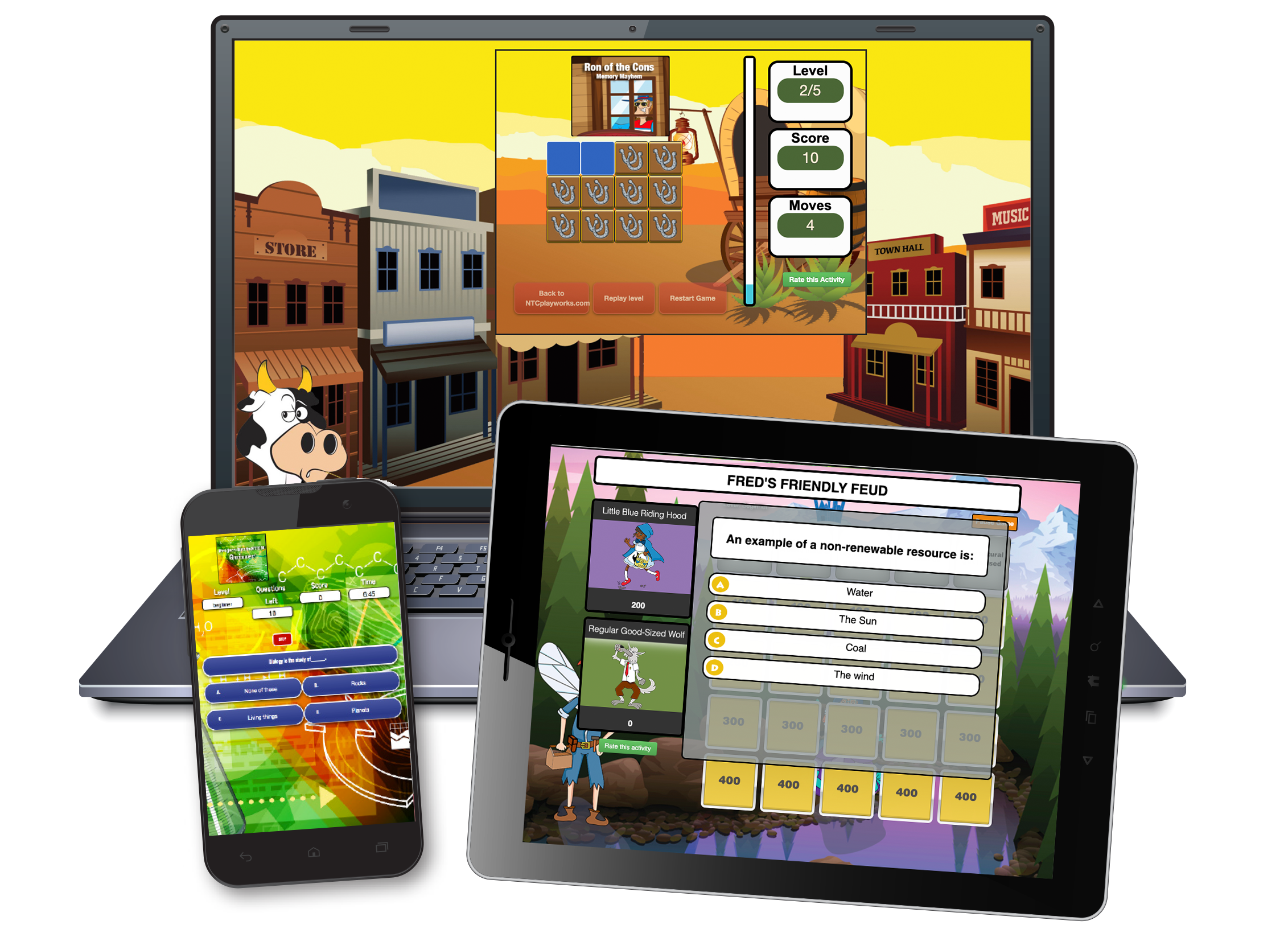 Digital games
NTC creates educational and interactive digital activities and games that run on smartphones, tablets, computers, classroom whiteboards and other digital platforms for use in the classroom and at home. The activities include ready-made lessons and educators can customize the activities to best suit their classroom needs. All games and e-books can be integrated into existing client webpages and digital platforms.
Hands-on games
The Power Play classroom game is an educational tool that turns individual classrooms into academically-focused escape rooms. The game provides a hands-on learning experience and teaches the Four C's of 21st Century Learning: critical thinking, collaboration, creativity and communication.
To play, the class or group is divided into teams. Team members must work together to solve a series of challenging puzzles and find clues that lead to unlocking a mystery box in order to win the game and receive the prize.
The Power Play classroom game includes videos for educators and students, beautifully designed printouts to provide clues, and creative, interactive digital materials to tell the story and help students solve puzzles. It provides a fun, engaging way to teach about energy efficiency, STEM subjects, emergency preparedness, financial literacy, health and wellness, water conservation and stewardship, natural gas and electrical safety, and other subjects.
See NTC's Power Play Classroom Game In Action
E-books
NTC's e-books are interactive digital stories that help students to read with sufficient accuracy and fluency to support comprehension. Teachers can use this activity to support and apply grade-level phonics and word analysis skills in decoding words and meanings. The e-book includes questions for students to show what they know and can encourage any reader to be engaged in a way that will help them understand and prepare for life skills outside the classroom.