NTC's sponsor-branded print align with our livestream events, in-school programs or as standalone educational pieces. Based on educator feedback we know that our printed materials are sent home with students 92% of the time, directly connecting clients to their community.
Program package
Livestream events and in-school programs typically include a complete print package, which can also be delivered digitally. The package includes student playbooks with activities, homework assignments and project-based lessons. Teachers receive the accompanying teacher guide, with detailed program instructions and information, as well as Infographic posters for the classroom.
Graphic Novels
NTC's educational graphic novels are a thrilling way for students to dive deep into important information. The exciting stories, combined with striking artwork, bring topics that are important to your audience to life. They are sponsor-branded branded on the front and back covers. Additional client-branded and student activity pages can be incorporated throughout the story.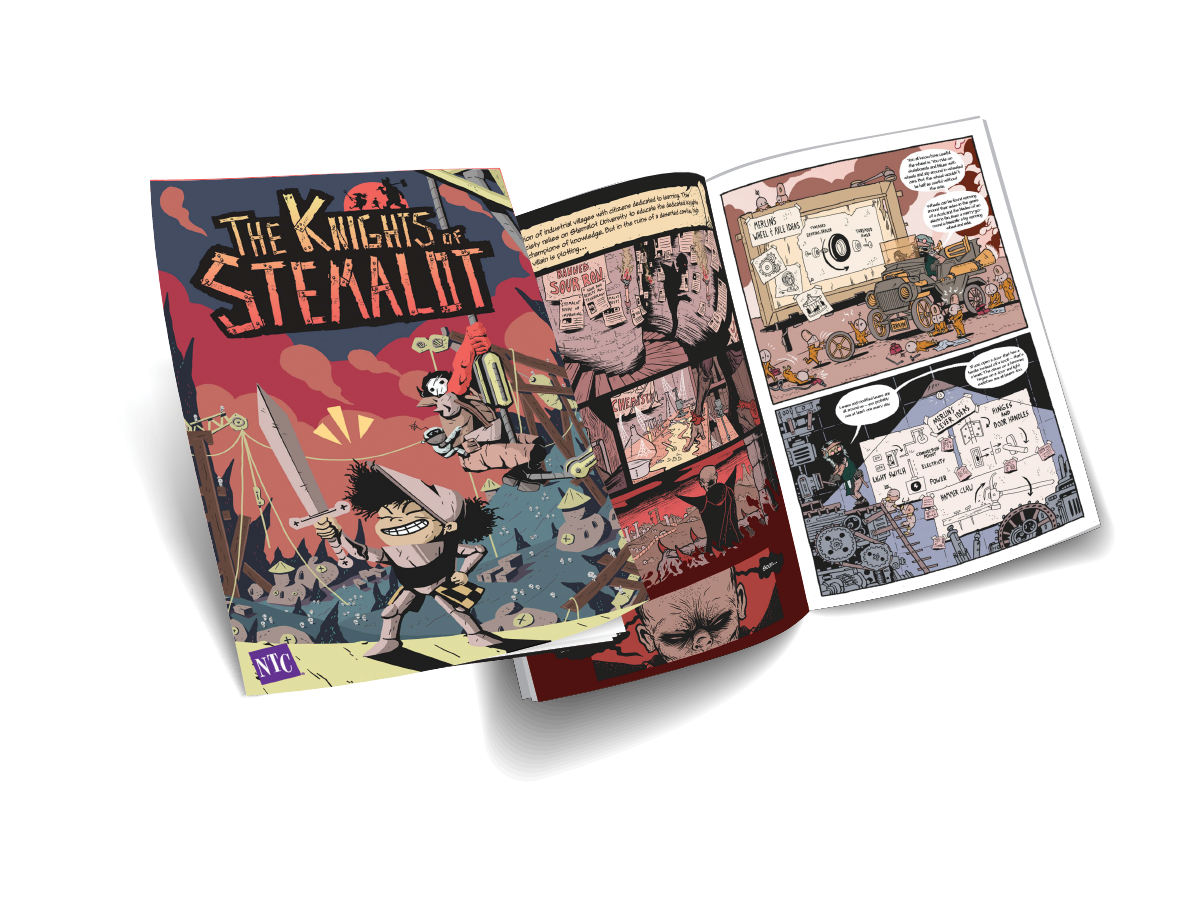 Primary Workbooks
Primary workbooks are designed for students ages 5-8 and include full-color front and back covers and 12 pages of hands-on activities, homework assignments and project-based lessons.
Parent Handbook
Student-parent handbooks include a wealth of information and a variety of activities for high school students and their families. These handbooks provide opportunities for families to monitor and improve their behavior related to habits connected to their home and lifestyle. NTC spiralizes the educational content and articulates activities by grade level so that students shoulder greater responsibility and increase their awareness and engagement, year after year. We take special care to develop and implement inclusive education strategies to effectively target the diverse student population found in your communities.